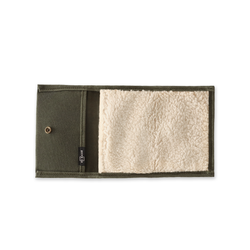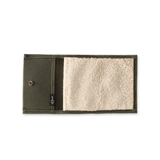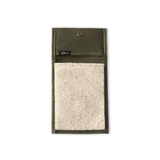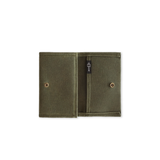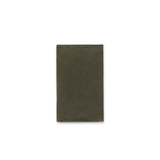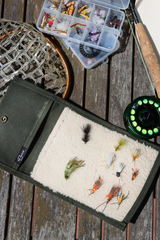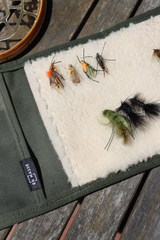 Waxed Canvas Fly Wallet for Fly Fishing
Introducing the En Masse Hand crafted Fly Fishing Wallet. 
Fashioned from Heavy-weight Waxed Duck Canvas the Fly fishing wallet features brass hardware with a genuine shearling interior. 
Hand crafted in our Los Angeles workshop this wallet provides durability and shielding against the elements with its water repellent exterior. The Plush interior extends protection and organization for your streamers and Salmon Fly's. Whether you're exploring remote rolling waters or casting your line into a bustling urban river, this wallet remains an ideal accessory for any angler.